Guide: Travel accounting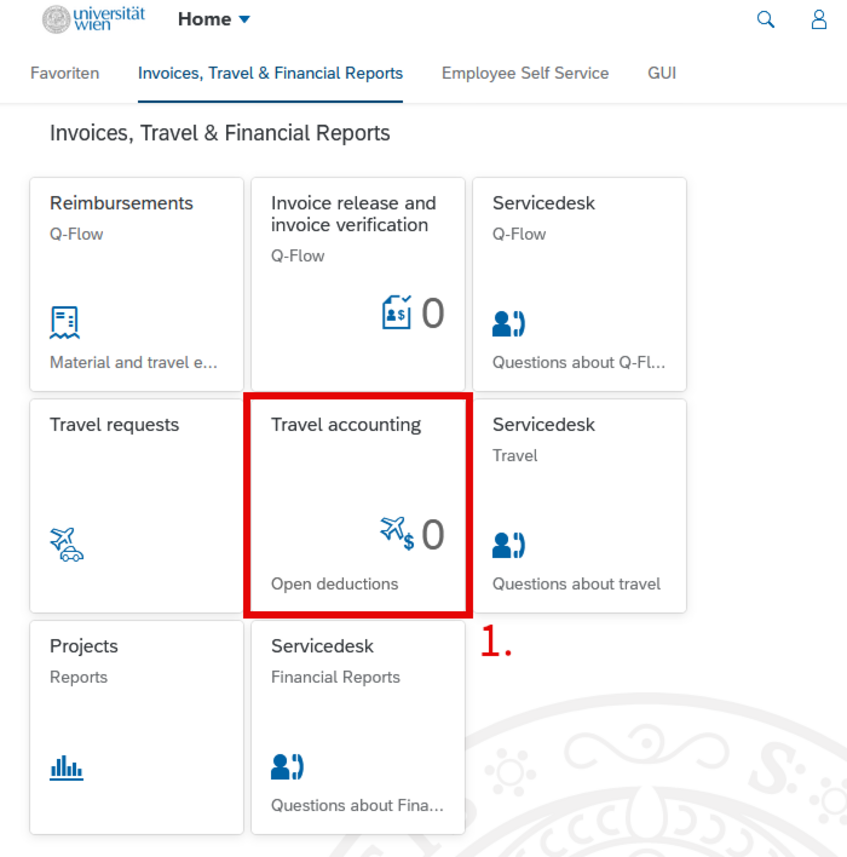 1.

Choose the app "

Travel accounting

" in the section "Invoices, Travel & Financial Reports".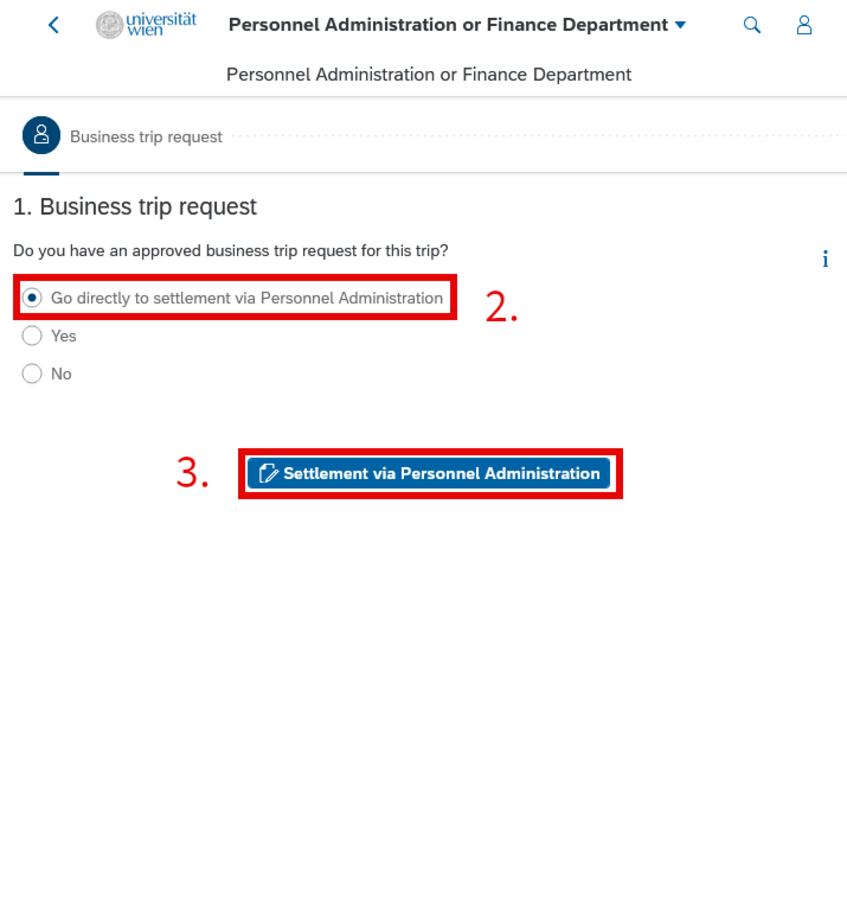 2.

Choose "

Go directly to settlement via Personnel Administration

".

3.

Click on "

Settlement via Personnel Administration

".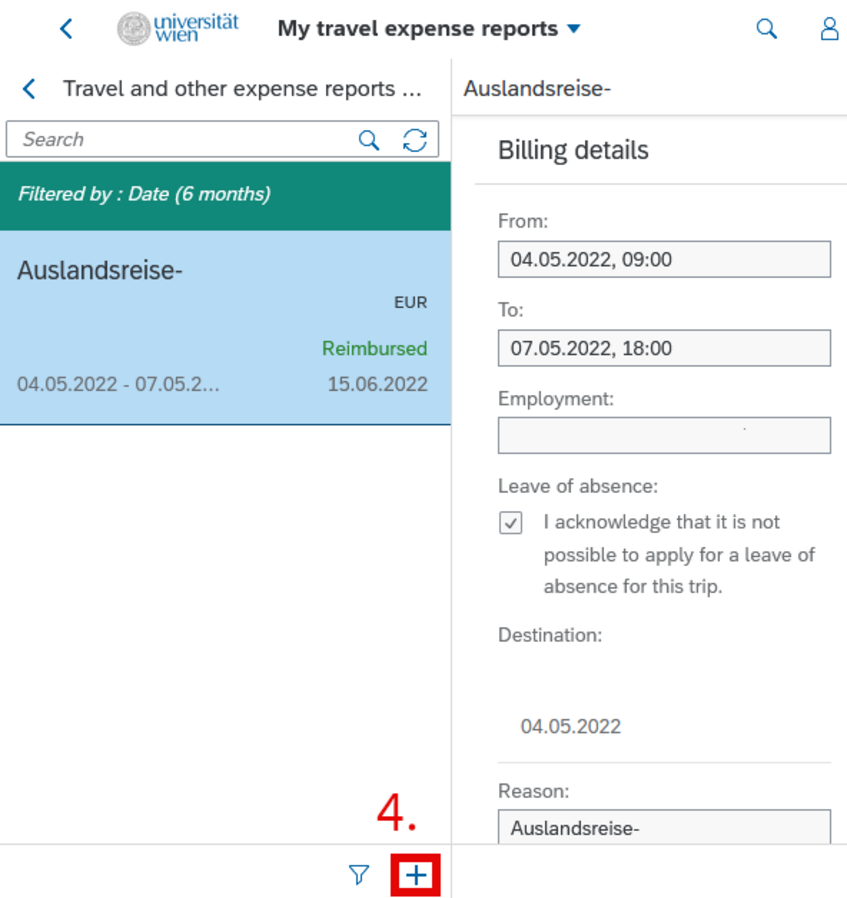 4.

Click on the "

+

" at the bottom of the left column and choose "

+ From available trip

".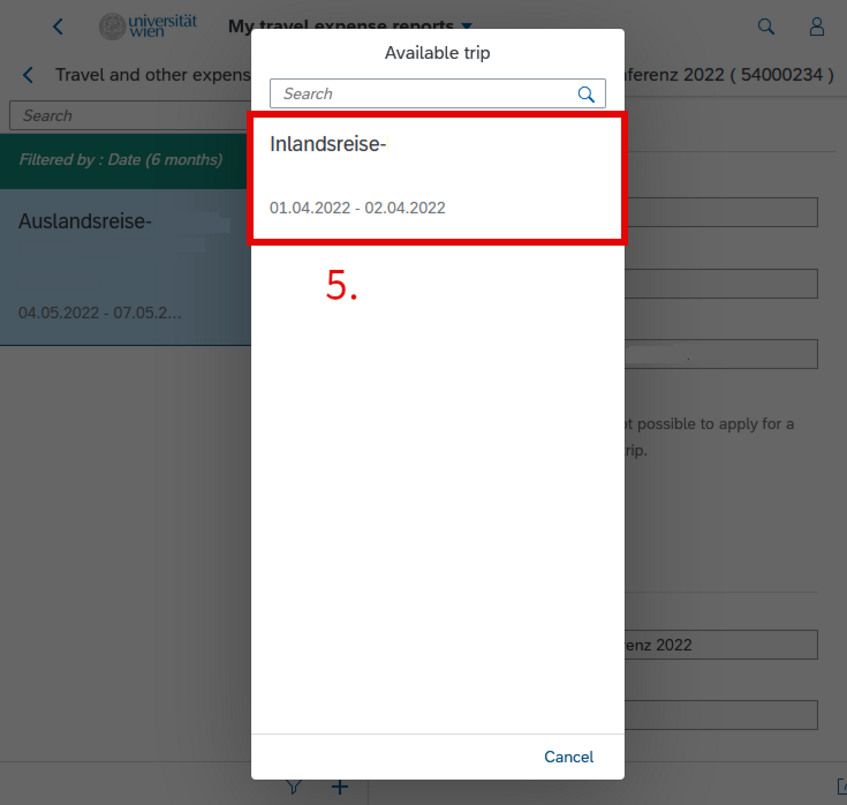 5.

Click on the trip that you want to get reimbursed for and choose either "

domestic travel

" or "

international travel

".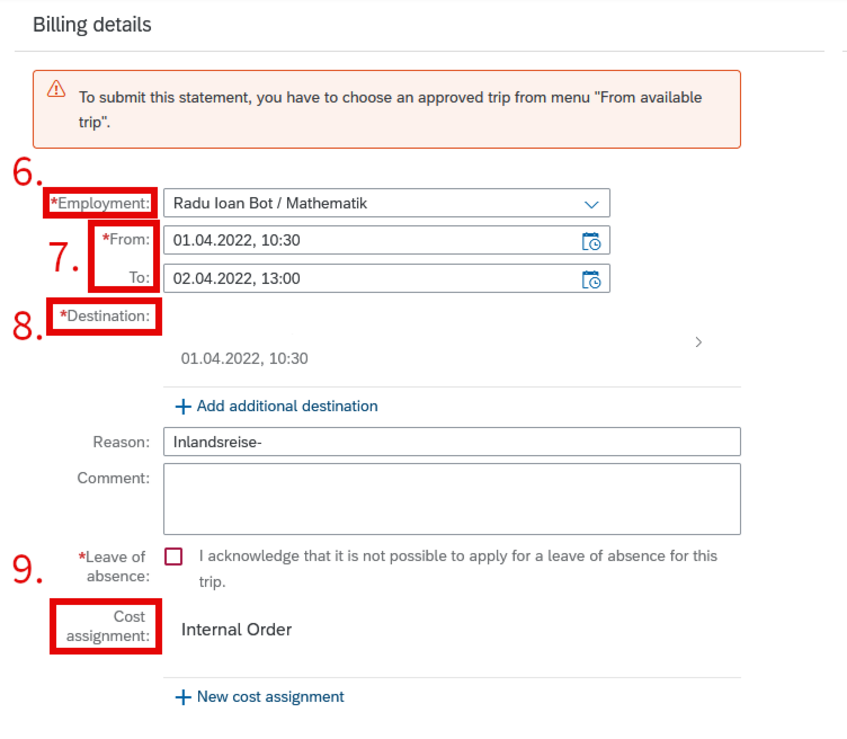 6.

Check if the

employment section

is filled in correctly. If you are a project leader, you should see the Dean's name. Otherwise, it should be the name of your project leader.

7.

Update start and end date with the

times you left and reached your home

in Vienna.

8.

Update your destination and

enter border crossing times

. If you took a flight, enter departure and arrival time in Vienna.

9.

Check if the

right internal order

number is indicated.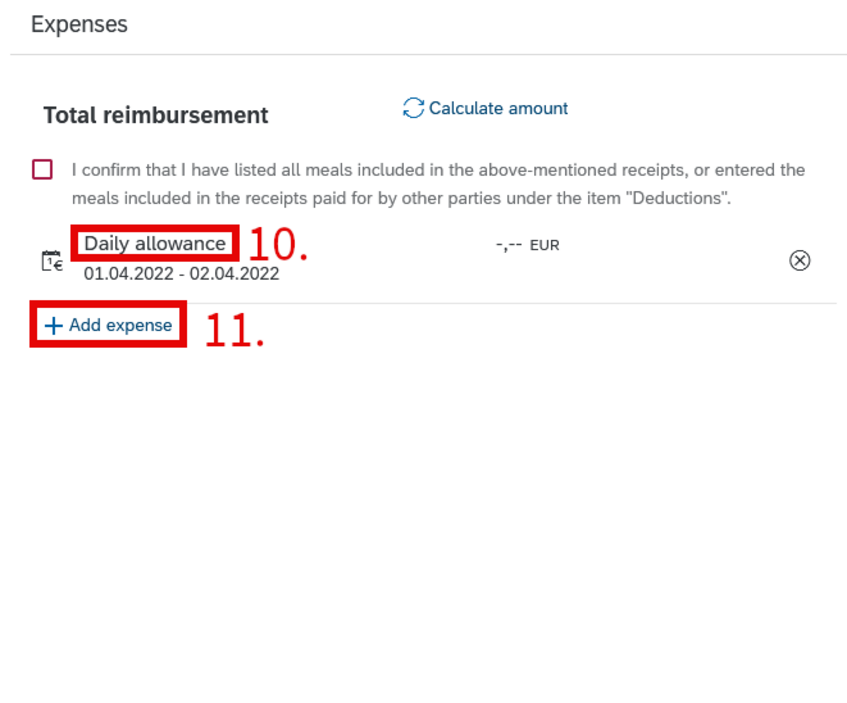 10.

To manage your

daily allowance

, click on it. (For detailed information see step 12.)

11.

Add all the expenses

you want to get reimbursed for. If you're not sure what type of expense to choose, contact Michael. Most receipts are

non-taxable

. (More information on this in the FAQs.)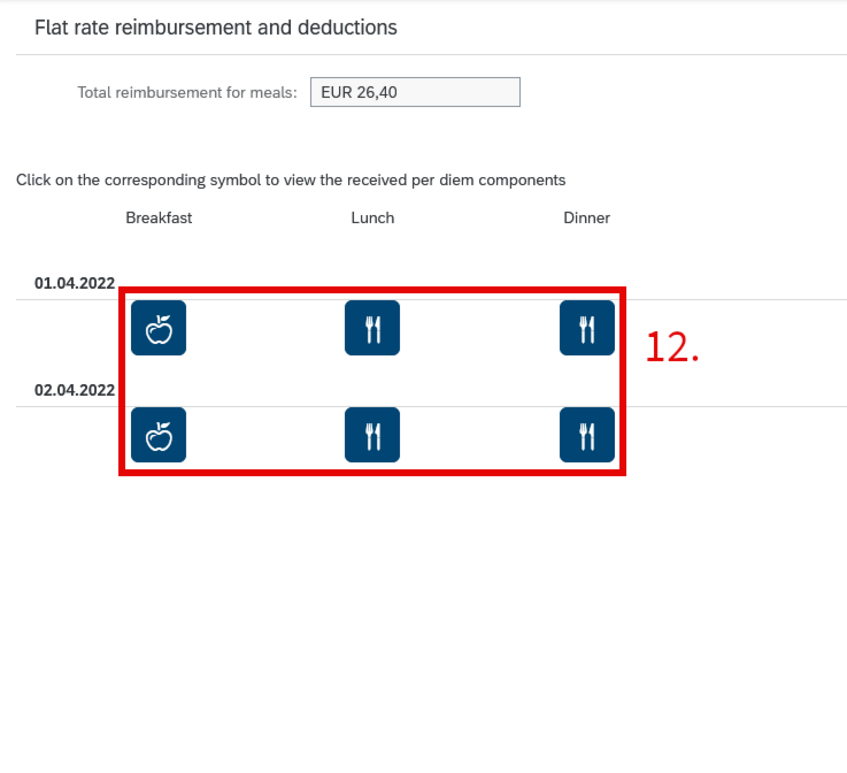 12.

Blue meals indicate meals you want to get the per diem for. If a meal was

already covered

by the hotel/venue or shouldn't get reimbursed for another reason, click on it to make it

white

.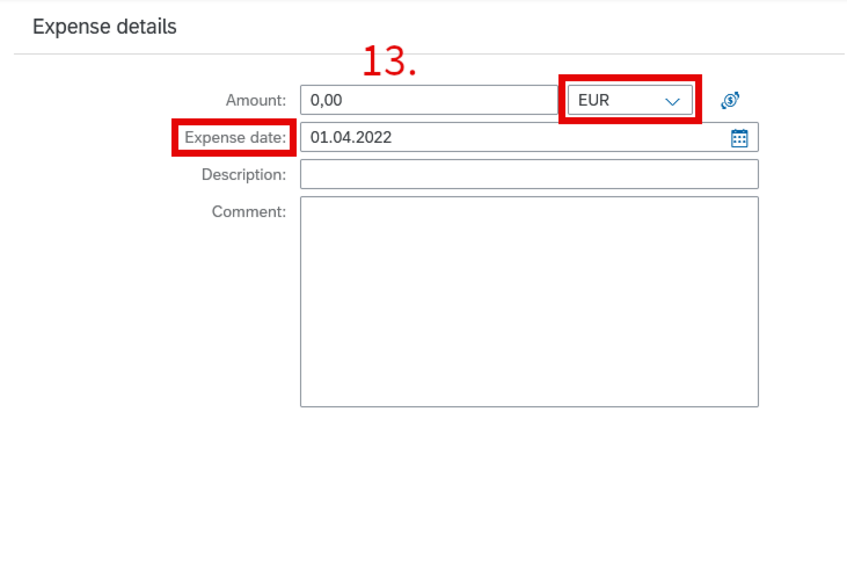 13.

Click on one of the expenses to

enter details

. Leave the expense date on the pre-filled date and avoid foreign currencies. As Personnel requires payment confirmations anyway, enter the Euro amounts actually deducted from your bank account/credit card.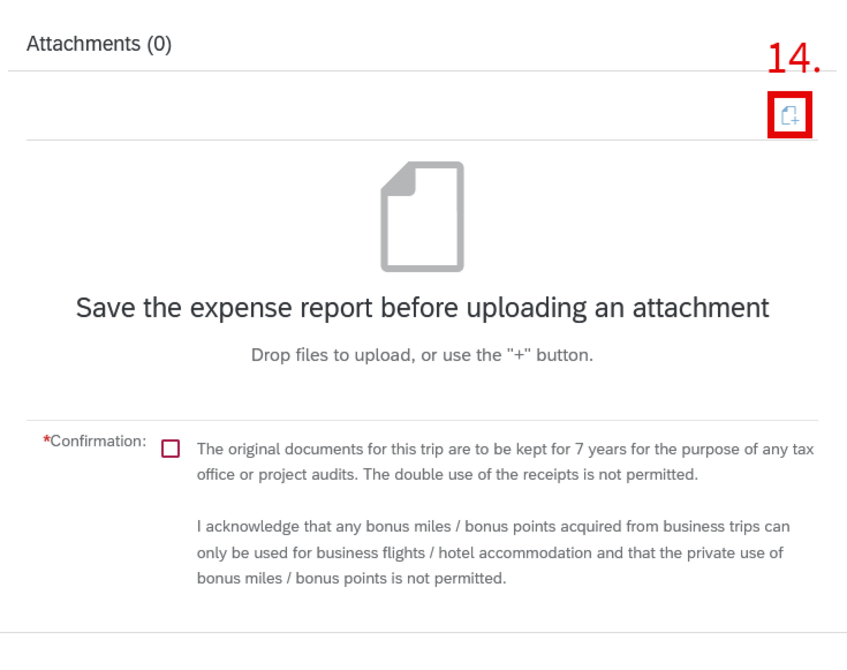 14.

Save

the form once (in the bottom right corner) and

upload

the necessary attachments.
Requested documents are receipts/invoices, tickets/boarding passes and payment confirmations/bank account statements.
15.

Click on "

Submit

" and

confirm

your information in the pop-up window to finish the process. If you don't want to submit yet, you can also save the request to edit it later.