Guide Reimbursement of material costs/online conference fees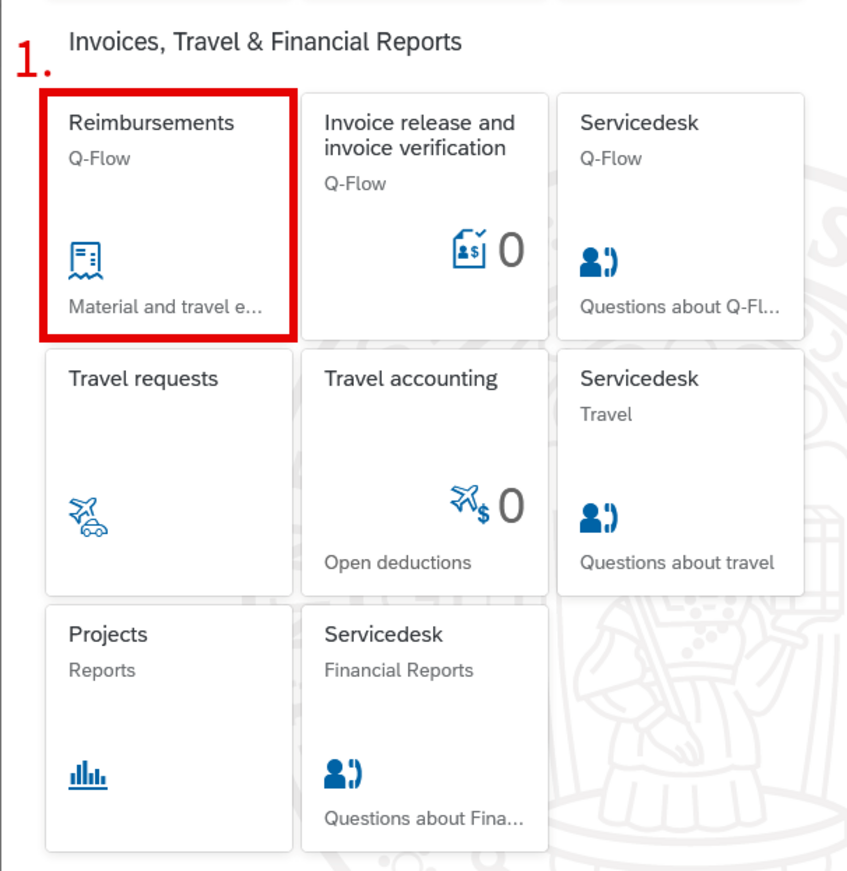 1.

Choose the app "

Reimbursements

" in the section "Invoices, Travel & Financial Reports".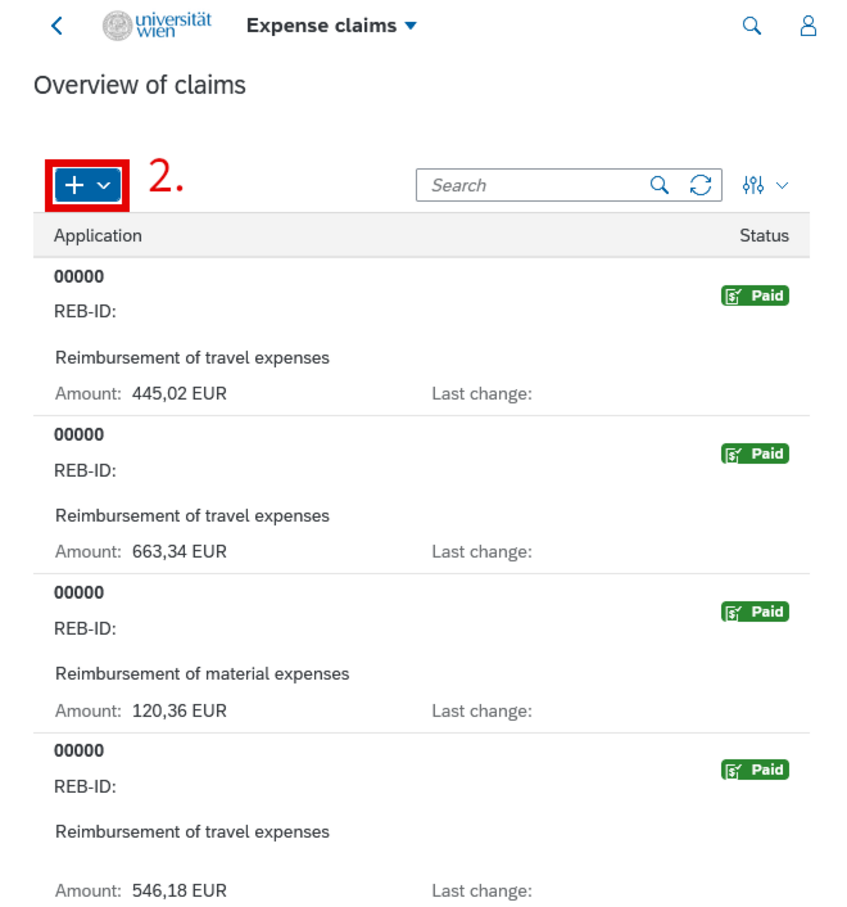 2.

Click on the "

+

" at the top to either create a new claim or to use an old claim as a template.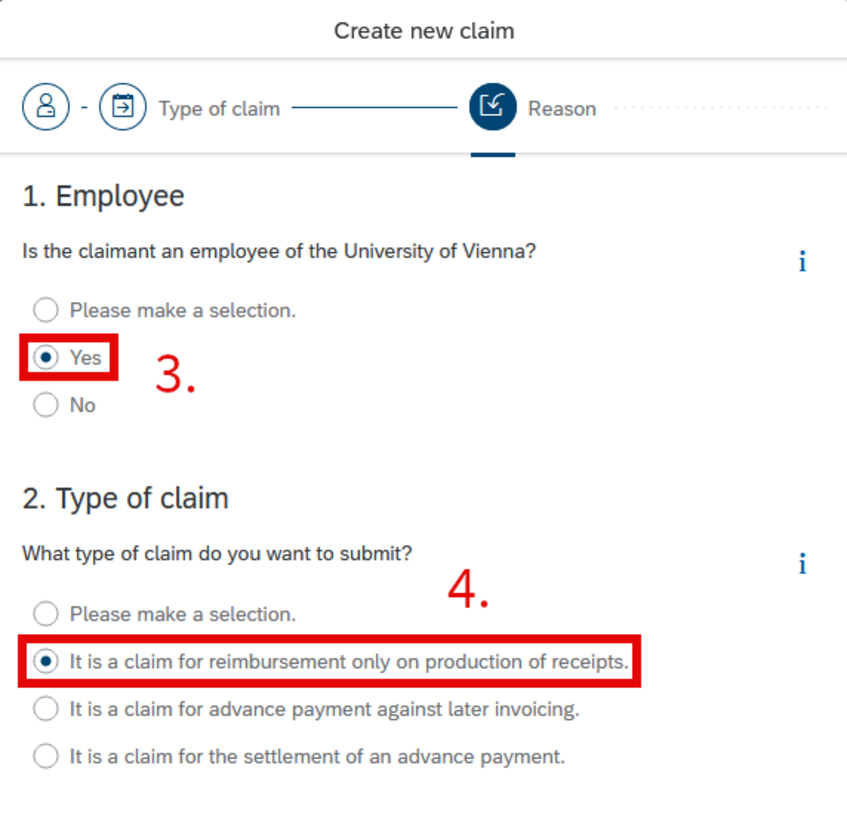 3.

Choose "

Yes

".

4.

Choose "

It is a claim for reimbursement only on production of receipts

".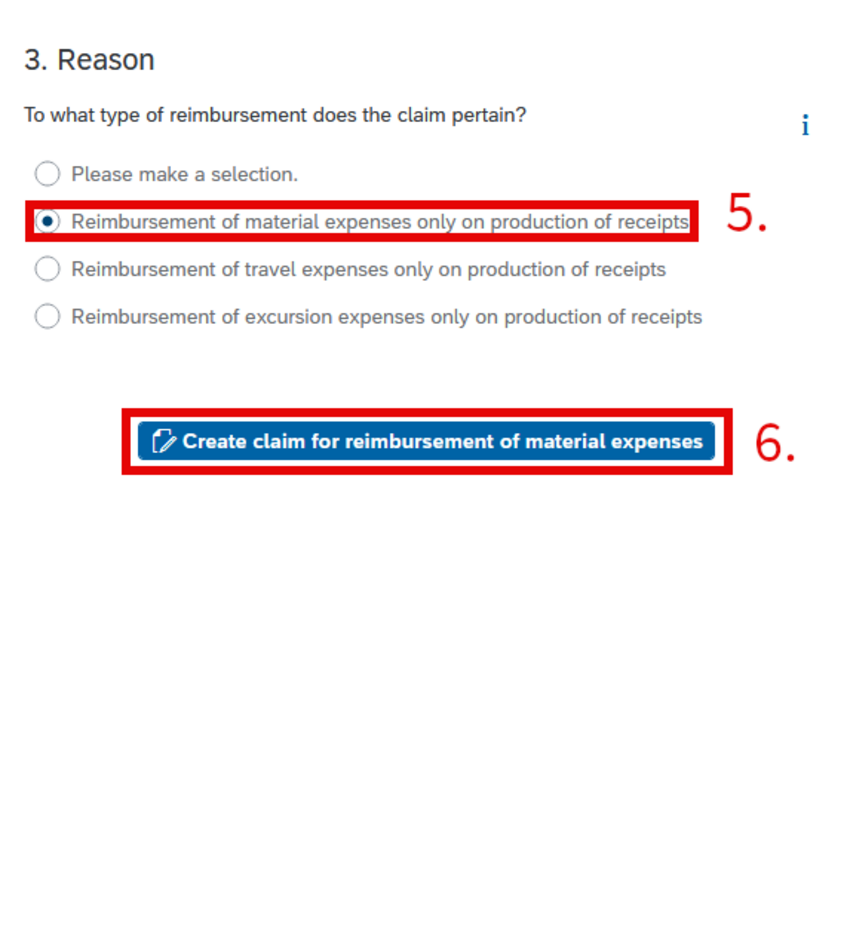 5.

Choose "

Reimbursement of material expenses only on production of receipts

".

6.

Click on "

Create claim for reimbursement of material expenses

".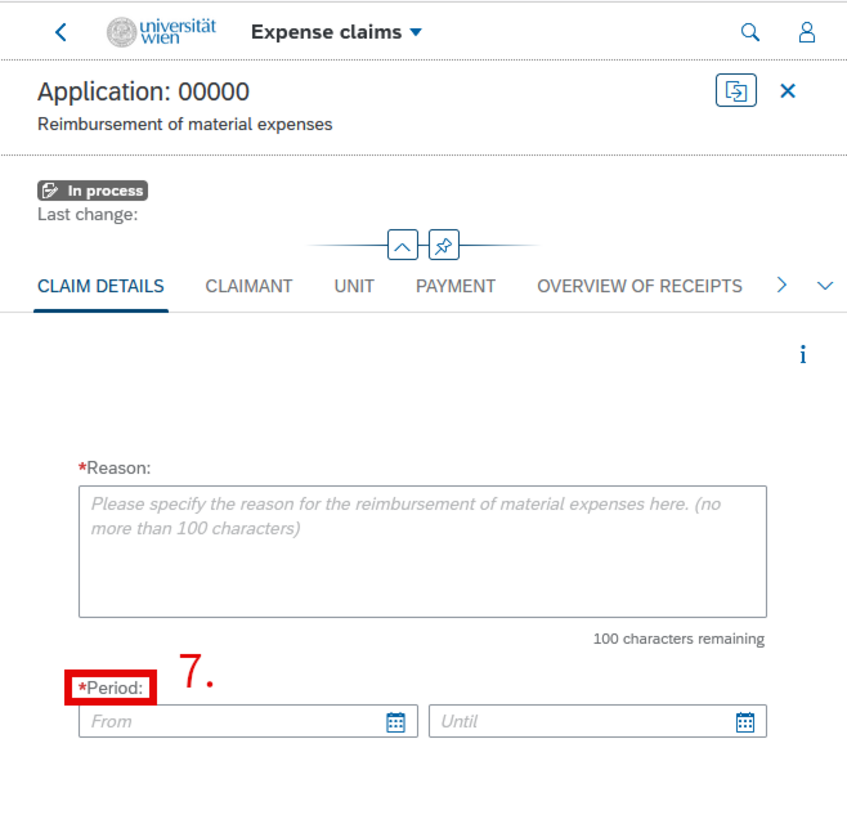 7.

Indicate the

invoice period

(invoice date of the oldest receipt - invoice date of the newest receipt).
8.

Best name

yourself

as the contact person - only you have access to the reimbursements you're uploading.

9.

The Faculty's unit number is "

506

".

10.

Change to "

Enter an internal order number

" and look for the right project by typing its name or number. If your project is funded by FWF, choose the number ending in

-21

.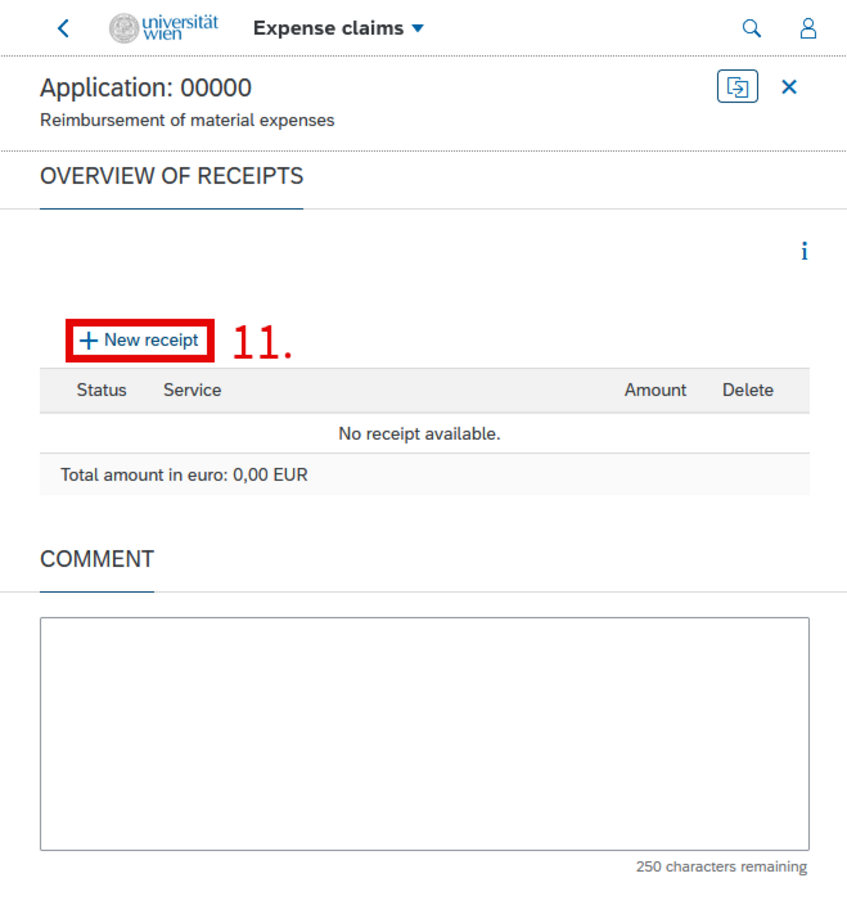 11.

Enter one receipt at a time by clicking on "

+ New receipt

".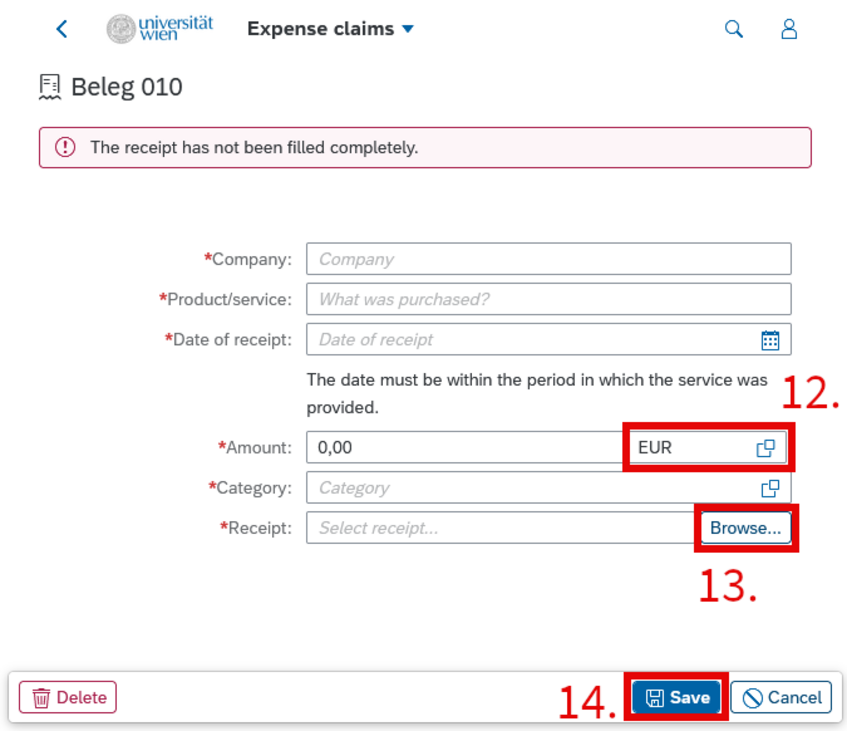 12.

Don't forget to

change the currency

if the receipt is not in Euro.

13.

Add a receipt by clicking on "

Browse

" and wait until it's uploaded.

14.

Save

the receipt and

repeat

the process if you want to add more.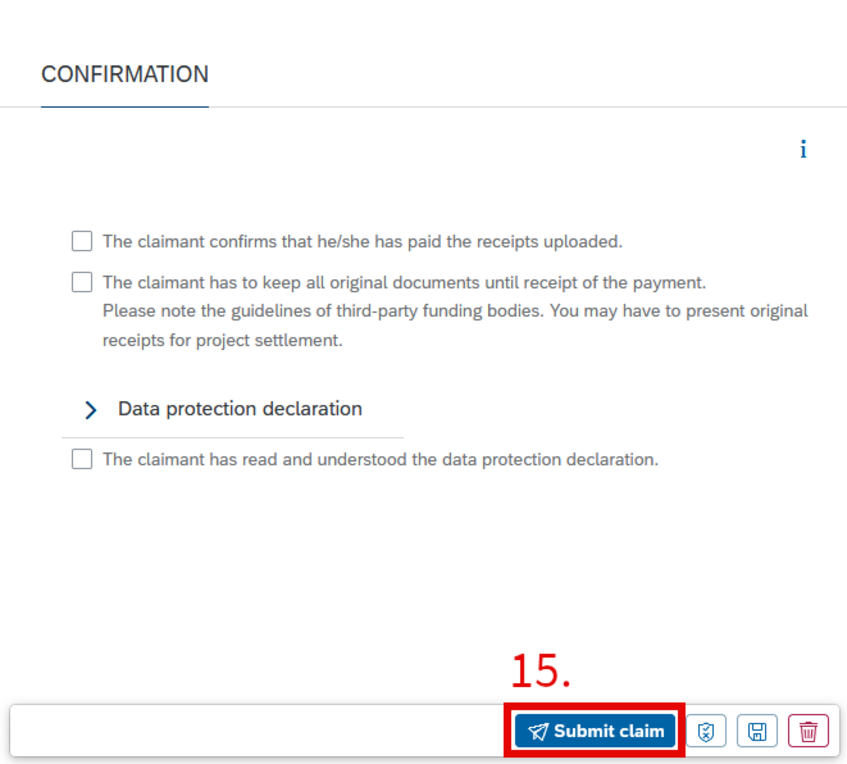 15.

Click on "

Submit claim

" to finish the process. If you don't want to submit yet, you can also save the request to edit it later.