P H A I D R A
Phaidra - Permanent Hosting, Archiving and Indexing of Digital Resources and Assets
Phaidra has been the comprehensive, all-university Digital Asset Management System for permanent archiving functions of the University of Vienna since 2008. It enables instructors, researchers, administrative and organizational units as well as individual users to store their publications for research and teaching, as well as to document and archive them for longer periods.
Phaidra supports:
Electronic publishing
Archiving of images
Displaying of collections
Creation of eBooks
Saving and streaming of videos and much more.
All objects contain a permanent digital signature, and the objects can be described in multiple languages: Ranging from self-archiving to Open Access publishing and using a sophisticated access system and tailored metadata structures, Phaidra is the right platform for your research.
That is why, 14 institutions in five different countries use Phaidra, and together they form the network "Phaidra.org".
• Phaidra Folder (dt)
• Phaidra Folder (en)
• Easy Entry (dt)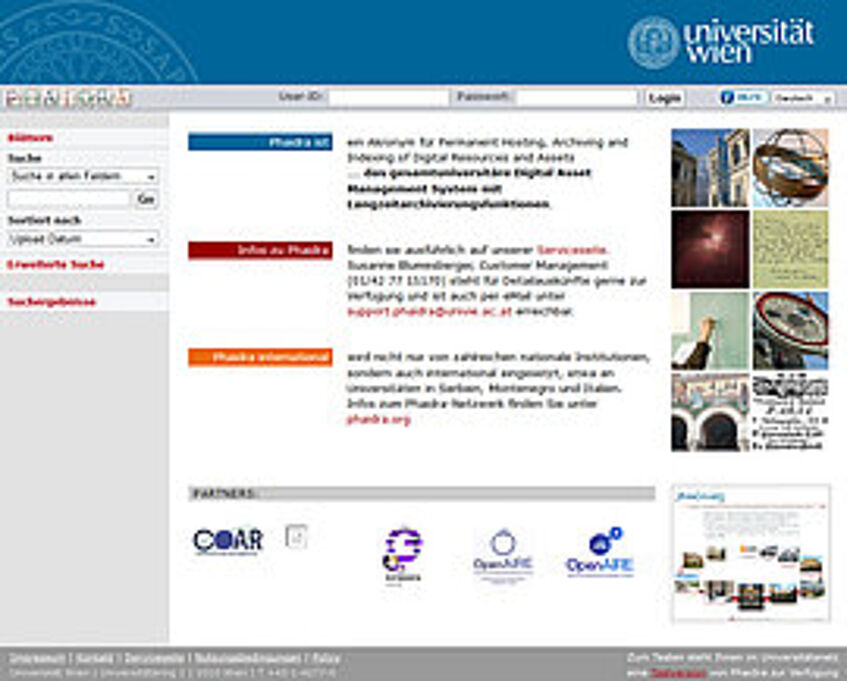 Here you can directly access the Phaidra where you can securely archive your valuable items: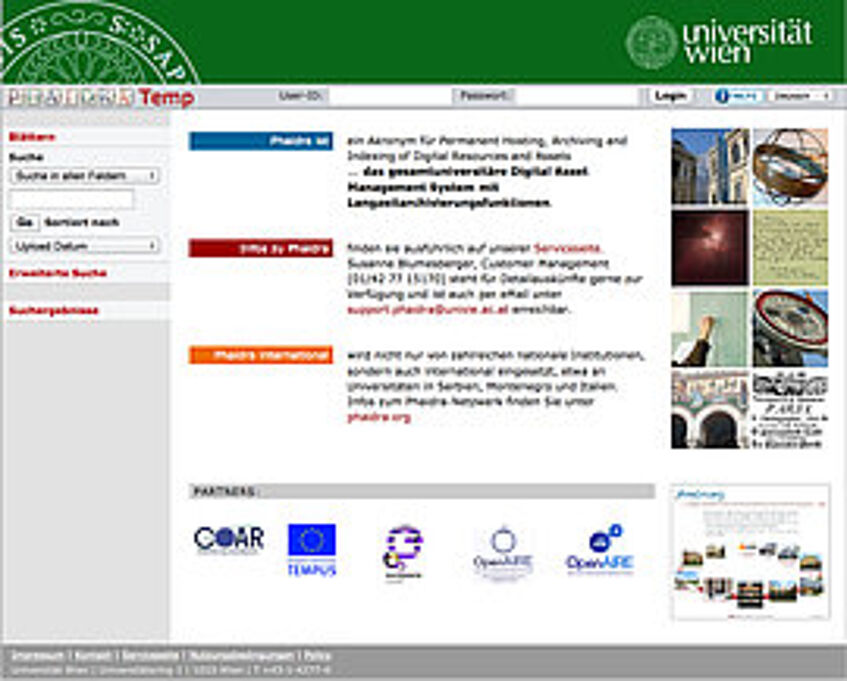 Here is how you can access Phaidra-Temp where in the future you can archive digital contents for a limited time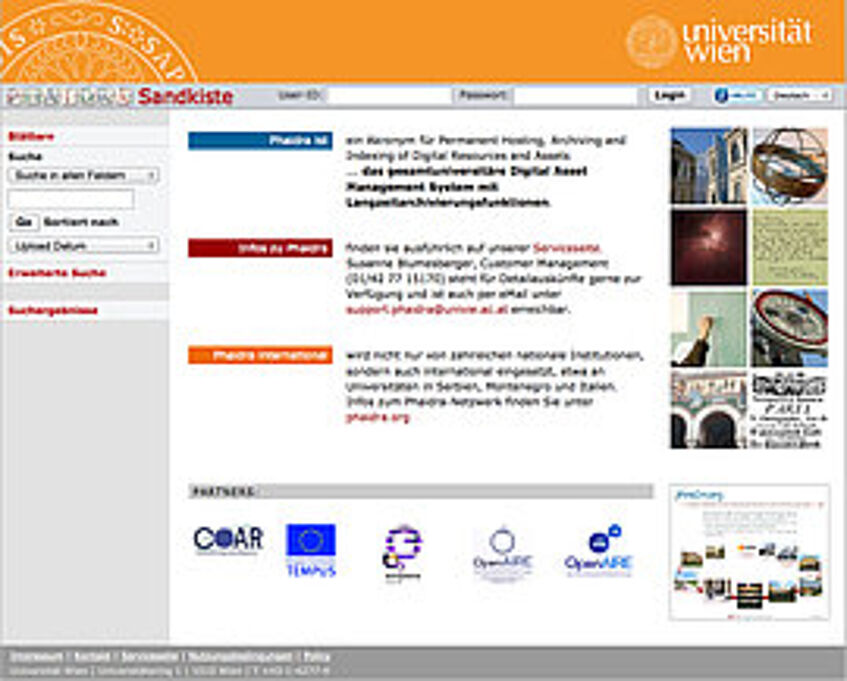 For practicing and testing purposes you can access our test page "Sandbox" in the university network:
Links